Aesthetics is a core design principle that defines a design's pleasing qualities. In visual terms, aesthetics includes factors such as balance, color, movement, pattern, scale, shape and visual weight. Designers use aesthetics to complement their designs' usability, and so enhance functionality with attractive layouts.
Design is the method of putting form and content together. Design, just as art, has multiple definitions; there is no single definition. Design can be art. Design can be aesthetics. Design is so simple, that's why it is so complicated. – Paul Rand, Art director & graphic designer

Aesthetics is an age-old principle that revolves around the nature of beauty and the fact that people prefer pretty things. It's central to the fields of architecture, graphic design and more. As a vital ingredient in user experience (UX) design and interaction design, aesthetics impacts an interface's UX in several ways. Humans are hard-wired for visual input, and users' first impressions typically form in 50 milliseconds – as their gut reactions guide them to either continue using your design/product or abandon it. Aesthetics here refers to the lines, colors, spacing and more on websites and apps, namely what elements you choose and how you apply them. For example, when your website has good aesthetics, you:
Create an attractiveness bias – to appeal to users on a visceral level, leading to:

Emotional design.
More traffic.
More time spent on site and page/screen views.
A lower bounce rate.

Make users more tolerant of usability issues – Studies show that users rate visually appealing designs as more usable than they truly are. This aesthetic-usability effect has been explored extensively, notably by UX design pioneer and author Don Norman.
Attractiveness bias is a short-term effect, though – good looks can't save a bad product. So, it's vital to design for the user experience and optimize usability, applying well-considered aesthetics to work together with your design's functionality.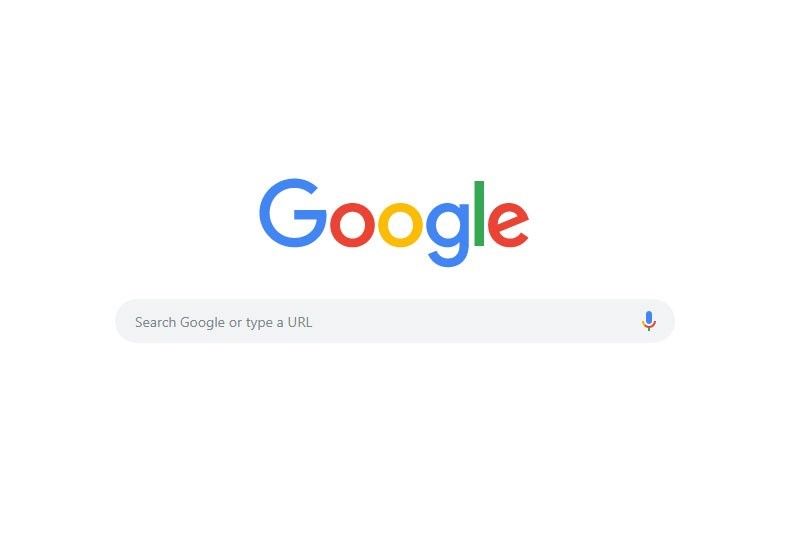 Google's simple design showcases highly effective aesthetics – instantly declaring its purpose as users' eyes are drawn to the function in the calm, clean layout they expect from Google.
Leverage Aesthetics to Make Beauty Work Best
Here are some key points:
Above all, design is a conversation with your users – and therefore why aesthetic and minimalist design (or zero clutter) is a principle used to check for usability issues in heuristic evaluation. Your element and layout choices should show your users the right things in the right way while telling them a fresh, captivating story about your brand. All your elements—including their overall effect together on each page/screen—should serve a purpose and instantly direct users to what they want to do. To produce a clean, good-looking and highly usable design, you'll often need to make compromises and cut back on what to include. However, your design's critical functionality always comes first – an attractive product that draws users to use it for its main purpose. Unlike art, good design aesthetics should be easily understandable – where users never have to guess what your design means.
Learn More about Aesthetics
Here's just one of our courses addressing aesthetics: https://www.interaction-design.org/courses/emotional-design-how-to-make-products-people-will-love
Read a thought-provoking account about aesthetics from a Google product manager: https://www.smashingmagazine.com/2014/09/think-your-app-is-beautiful-not-without-user-experience-design/
See one designer's detailed take on the relationship between aesthetics and usability: https://uxplanet.org/aesthetic-visual-design-usability-735c510868a8
This UX Collective blog explores aesthetics in various senses: https://uxdesign.cc/design-principle-aesthetics-af926f8f86fe
Find an additional, example-rich dimension of aesthetics here: https://www.toptal.com/designers/ux/user-experience-imagery